Water Industry Client Testimonials
Below are a number of testimonials from satisfied Clients of RAH Consultancy. The testimonials are from customers who used our water consultancy services recently.
If you would like us to help you please call 01873 851127.

I would like to provide the following reference to Richard Hurst who was appointed as joint Expert Witness
.
He had to research numerous bundles of evidence developing a picture of what had gone on at the site some 2 years beforehand.

I would have no hesitation in supporting any future choice readers may be faced with.


Ron Theobald

Managing Director

MEH Facilities


I was given the RAH Consultancy contact details by the Bathroom Manufactures Association as I was experiencing a problem with a cracked bath that was only 18 months old. The suppliers would not admit liability for the fault, even after appeal, and trading standards no longer deals with the public.

After outlining the facts via email to RAH, Mr. Richard Hurst phoned me the next day and spent some time advising me of the best way to remove the impasse with the supplier. He told me that if I wanted him to intervene directly in the matter he would do so, and outlined his fees.

Fortunately for me his initial free telephone advice worked and an offer of replacement was forthcoming from the suppliers. Most definitely without the advice given freely by Richard Hurst I would not have had a replacement from them.

I cannot speak highly enough of RAH Consultancy and it is very reassuring in this day and age that there are people and companies out there that do offer genuine advice without an ulterior motive.

So a very big thank you to RAH Consultancy, and the Bathroom Manufacturers Association for putting me in touch with them.

On behalf of the management of ELDOMINVEST, I would like to thanks to RAH CONSULTANCY for their professional contribution during the process of getting WRAS approval.

As a responsible producer of water heaters, it had been a challenge for us trying alone to get WRAS certificate for few years.RAH Consultancy was highly recommended to us. And now, with their help we are happy to announce that finally we got the approval for our products.

RAH Consultancy provided us strong support and helpful advices and saved us a lot of time and efforts, so we can focus on more important daily business matters.

They responded to all our questions almost immediately and addressed problems very effectively. They are really easy to work with and seem to appreciate their customers. The staff of RAC Consultancy has strong knowledge in the fied of certification and helps us to comply with all legal requirements in order to obtain WRAS certificate.
We received a highly professional service and consultancy. Reliable and helpful, always prompt, always professional and always proactive, the experts at RAH Consultancy take care of all matters concerning certification, so we can take care of our business.

I highly appreciate and strongly recommend RAH Consultancy professional service!

Thank you RAH Consultancy!
Katya Todorova
Market Development Manager
Eldom Invest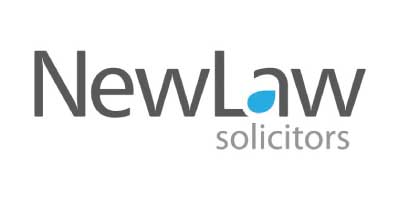 RAH Consultancy come highly recommended. The provision of an expert report assisted greatly in our pursuit of a personal injury claim for a client who had suffered scalding injuries from a shower, ultimately assisting in leading to a successful conclusion of the case. The report addressed the key points required in detail whilst the conclusions were concise and helpful.
Richard was professional and helpful throughout, providing clear and informative responses in a prompt manner. I would have no hesitation in instructing RAH Consultancy again in the future.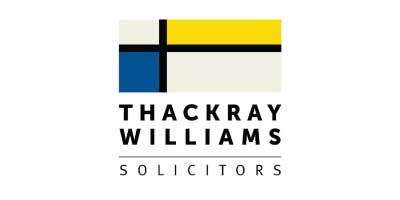 I do appreciate the speed with which you have assisted me, Counsel and our clients.
Andrew Raby
Partner
for and on behalf of
THACKRAY WILLIAMS LLP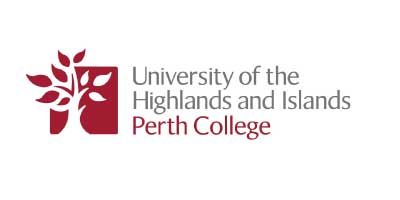 We engaged RAH Consultancy to provide independent advice on some heating alterations work and found the expert witness service provided to be extremely good. RAH Consultancy as members of CIPHE brought the necessary technical authority, clarity and impartiality we needed to address the issue.
Thanks once again.
Gilbert Valentine,
Head of Estates,
Perth College UHI,
Crieff Road, Perth, PH1 2NX.
In 2015 we had a dispute with a Plumber who had fitted a bathroom very poorly. We asked RAH Consultancy to do a report on the bathroom and the fitting. Mr Hurst produced a comprehensive report for us. We used this report in a subsequent small claims court case with the Plumber. The Court instructed the Plumber to refund us the full cost of the work, plus interest, plus court fees. Naturally we were delighted with this outcome, which was undoubtedly helped by having Mr Hurst's report.
We have recommended RAH Consultancy to a friend in similar circumstances. We would have no hesitation in recommending them to anyone else who need this type of service.
Yours sincerely,
Dr Chris Good
Richard at RAH Consultancy was a great help in resolving a claim for one of my clients who was unfortunate enough to contract legionella after showering at work following his shift at a local steel works. His analysis of the issues and documentation was impressive. As a result of his report and it's findings we were able to resolve the claim for a substantial sum via negotiation pre-trial.
I would not hesitate to recommended RAH Consultancy to others.
Matthew Tomlinson
Head of Sheffield and OMS Regional Relationship Manager

Slater and Gordon (UK) LLP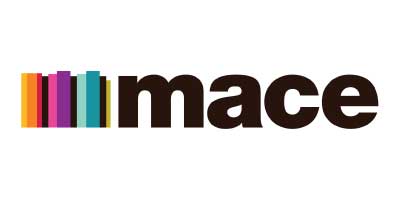 We have now issued the final Operating and Maintenance Manual for the Water Softeners in our Park House Project. This now completes the long process of design, approval and installation of units which complied with the requirements of the Water Regulations Advisory Scheme. (WRAS)
The background to this achievement is that the building, comprising Commercial and Residential units, was specified to incorporate WRAS approved Water Softeners in accordance with Thames Water requirements. At the time of construction, no WRAS approved item was on the market resulting in the installation of non-compliant units. RAH Consultancy were engaged to review the design of the installed units and advise a way forward. RAH based their review upon the requirement for a Water Regulations Compliant Water Softening device. Their works included;
- Sourcing of such a device (none currently available)
- Liaising with the manufacturer/installer
- Production of layout drawings
- Coordinate the Technical Submittals
- To liaise with Thames Water Regulators
- To organise the factory testing of the proposed units
- To undertake site inspections of the system at regular intervals up to the acceptance and signing off of the installations by Thames Water Regulators
- General advice in dealing with Thames Water Utilities Water Regulations Department.
The units are now successfully installed and, following an inspection by Thames Water Inspector, we have been issued with a letter granting consent and a Certificate Of Compliance.
Effectively, we have installed the first WRAS approved Water Softeners in London. Well done and thank you, Richard.
Neil Shanley
Close Out And Aftercare

Mace
Success in court today thanks to you. The judge awarded me my claim in full plus some other stuff I didn't ask for.
Thanks so much for your brilliant report. I hope you were successful today too.
May I again express my thanks for the effort and detail you put into helping us gain approval for our water heaters. Whilst representing our interests at all times, your professionalism and considerable patience was evident, guiding us through the 'minefield' of approval.
You also managed to control costs very well, for which I am also grateful!
I have no hesitation in recommending your services and hope to use you again in the near future.
Len Warlow
Managing Director
Crown Water Heaters Ltd.
We have recently worked with Richard Hurst of RAH Consultancy to gain both KIWA and WRAS accreditation and can highly recommend their services as the expertise and support provided ensured a stress free process from start to finish
Richard Hodgson
Director
Engineered Products & Solutions Ltd.
My wife and I contacted RAH Consultancy to examine and report on the installation of a shower unit at our home, which since its installation had leaked, despite the original fitter claiming to have rectified the problem on a number of occasions.
RAH Consultancy were very accommodating in attending our property, agreeing to be there at the same time as a third party business was due to remove the current unit and to do works to make it sound.
An excellent and easy to follow report was promptly produced, to enable us to pursue the original contractor who fitted the shower unit.
In addition to the thoroughly professional and precise report on the works done, RAH Consultancy were also able to offer expert advice on the correct fitting of the new unit and advised us in relation to the best way forward in pursuing our claim against the original contractor.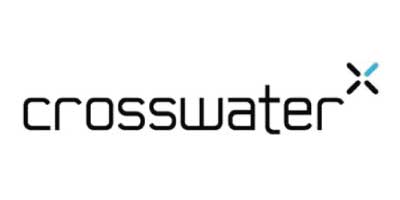 As technical issues and regulatory responsibilities have become increasingly important within UK and European regulations, the appointment of RAH Consultancy will greatly assist with WRAS approval processes as a route to voluntarily providing for the wellbeing of our customers and contract market by meeting water regulations.